November 14-15, 2017 at the O'Hare Hilton
"The Billion Dollar CLO Roundtable is a great opportunity to network with peers and discuss common issues and brainstorm. I often find our discussions more useful than the continuing legal education seminars we general counsel must attend."
Matthew Geekie, Senior Vice President, Secretary & General Counsel, Graybar Electric Company

Click here to reserve hotel accommodations
Eligibility: Companies with $1B+ in annual revenue.
The NAW Billion Dollar Roundtable is the only opportunity that provides networking and benchmarking exclusively with other top executives of non competing, like-sized Wholesale-Distribution companies.

*For further details about sponsoring this Roundtable, contact John Peter at jpeter@naw.org

The NAW Billion Dollar Company Chief Legal Officer Roundtable for direct members was created as a new mechanism for the Chief Legal Officers of large distribution enterprises to network with non-competing peers in multiple lines of trade on key finance issues.
Similar to other billion dollar roundtables NAW has created for the CIO, CFO, Operations, and CHRO, this by invitation only roundtable is composed of executives from billion dollar companies that meet in Chicago two times per year. This highly interactive group consists of the SENIOR-MOST legal executives. The annual fee is $1,800 per member, which covers meeting costs for two events in a twelve month cycle. Participants are expected to cover the cost of their hotel and travel. Once the annual fee is paid, there are no additional fees to attend the meetings, which will last one day beginning with a reception and dinner the evening before.
The participating companies can also name an alternate who can take the place of the Legal Executive, should that person be unable to attend the scheduled meeting.
Become a Billion Dollar Company CLO Roundtable member. Click here.
If you would like to learn more, please contact John Peter, Adam Isenberg or Tara Mostatab at 202.872.0885.
NAW Billion Dollar Company CLO Roundtable Agenda
November 14, 2017 – Day 1
6:00 PM – 7:00 PM
Drinks & Dialogue Reception
Come prepared to meet and mingle with your fellow participants from the largest firms in the industry.
7:00 PM – 9:30 PM
Billion Dollar Executive Dinner
Make sure to attend the most exclusive executive supper club in Chicago this evening! This dinner is your opportunity to pick the brains of the senior executives for the top wholesale distribution companies in the industry. This is a joint dinner that will include the CLO, CHRO and Operations executives attending the Fall Roundtable.
November 15, 2017 – Day 2
7:00 AM – 7:45 AM
Breakfast
8:00 AM – 9:30 AM
Opening Session & Discussion
"Artificial Intelligence: Myths, Facts, and Future – How Cognitive Technology like IBM's Watson Will Drive Digital Transformation of the Legal Profession"
Dr. Marc Teerlink, MBA/MBI, Chief Business Strategist, IBM's Watson Group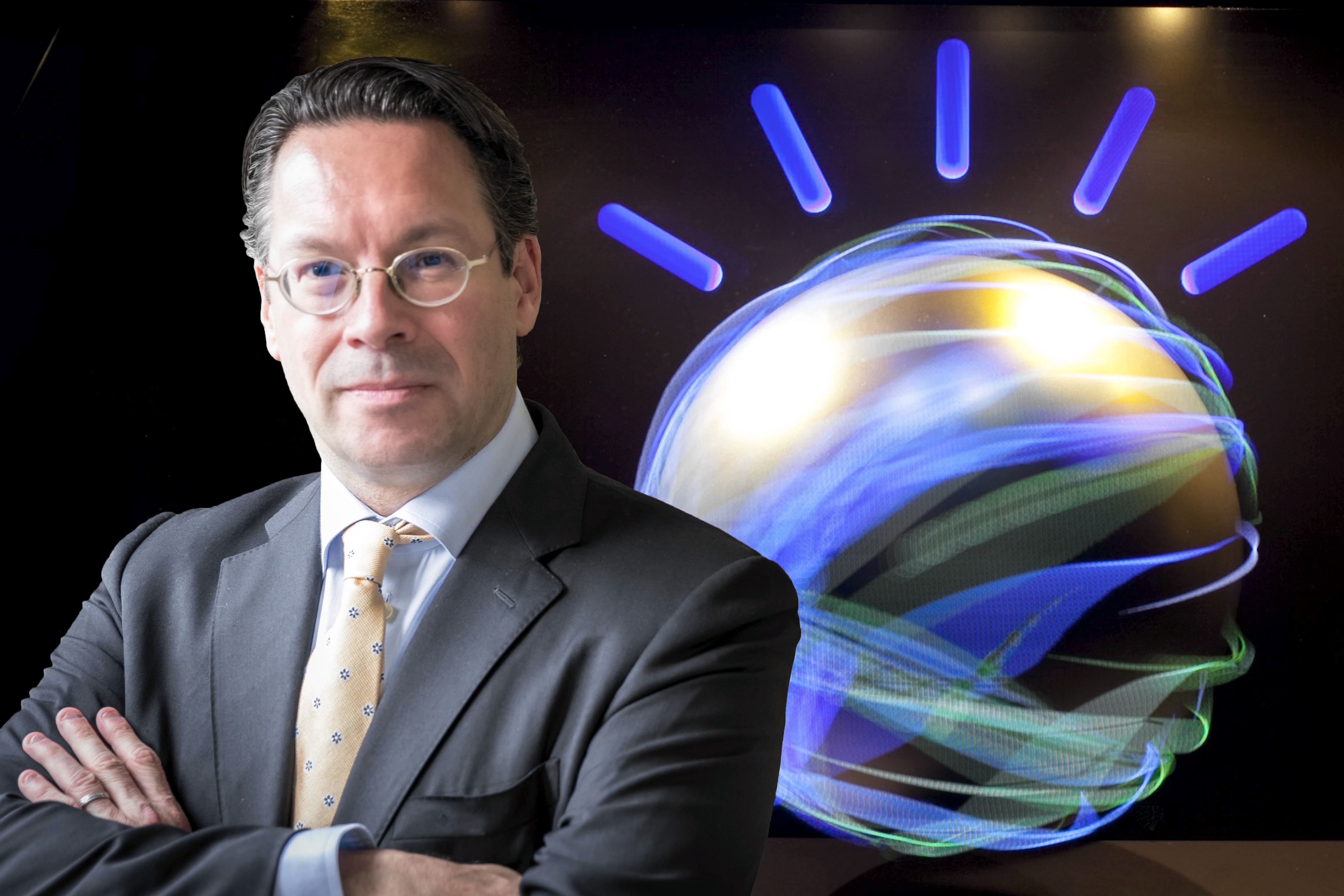 Marc will start the discussion with an overview of AI overall and then specifically what it can do for you and your legal team. That will be followed by a dialogue with Marc and the participants where Marc will entertain your questions on AI and how it will assist and possibly transform your department.
Prior to the session participants CLO's will be asked to provide three major issues or big questions that they would like addressed about AI. He will take these questions and concerns and do a deep dive. Marc wants to make sure that he addresses and answers the big questions and issues you are struggling with when it comes to AI and the legal department.

9:30 AM – 9:45 AM
Break
9:45 AM – 11:00 AM
General Session & Discussion
"What to do When a Law Enforcement Officer shows up at Your Door"
Evan Z. Reid, Attorney, Lewis Rice, LLC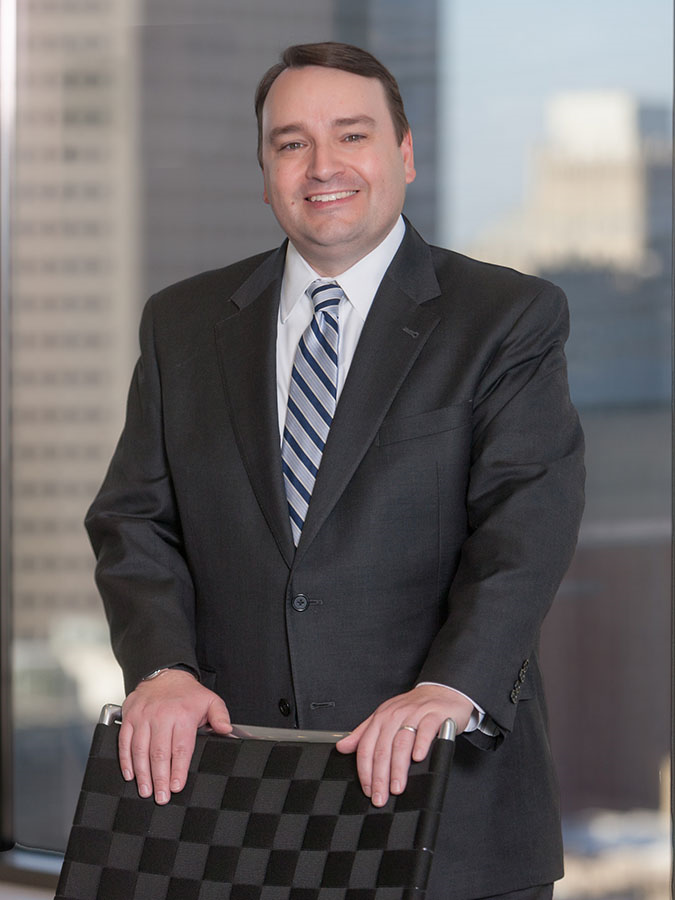 Finding out that your organization is under investigation can be one of the most difficult days of your career. How do you respond? Do you start your own investigation or wait for the government to make its move? When do you hire outside counsel?
For nearly twenty years, Evan has answered just these questions for participants in industries ranging from healthcare to distribution to banking and securities. He has faced numerous government agencies on behalf of his clients, including the FBI, the EPA, the SEC, the Office of Inspector General of the Department of Health and Human Services, the Department of Labor, the Department of Defense, and others.
His presentation will seek to demystify the investigative process and arm you with the questions you should be asking as you seek to guide your organization through the challenges and turbulence of a government investigation. Topics will include how to respond to a subpoena or a search warrant, how to gather facts and assess potential liability, how to position your organization favorably in the eyes of the investigator, and the role of inside and outside counsel at each step.
11:00 AM – 12:00 PM
Open Discussion
This session is set aside for you to raise any issue you would like and have the group provide their thoughts. This is an open forum to further discuss any item on the agenda or to bring up topics that are not on the agenda. Make sure to take notes during this session, you may find a perfect topic to suggest for the next NAW Roundtable.
12:00 PM – 12:45 PM
Joint Networking Lunch with CHRO and Operations Executives
You will have lunch with all of the Billion Dollar Company senior executives at this week's Roundtable to compare ideas and benchmark across disciplines. All 3 groups: Operations, CHRO and CLO executives will attend this joint lunch.
1:00 PM – 2:00 PM
Closing Session & Discussion
"Buying Products Outside of the US"
| | |
| --- | --- |
| Roland Backhaus, Associate, Bryan Cave | Jackson Pai, Counsel, Bryan Cave |
|   | |
There's no question that buying products outside the US brings a set of legal challenges. During this session, members will discuss these challenges and how to overcome them. We will explore and find answers to key issues such as:
The Foreign Corrupt Practices Act (FCPA)
Risk Management exposure
Key contract elements
2:00 PM – 2:30 PM
Set Agenda for Next Meeting Scheduled for May 15-16, 2018
2:30 PM
Adjourn
Registration is now open for the NAW Billion Dollar CLO Roundtable